A group of researchers intends to take construction to a new level, using artificial intelligence and 3D printing technologies. If successful, building a hydroelectric dam this way would be faster and cheaper than using human labor.
Researchers from Beijing Tsinghua University have released plans to build a dam about 180 meters high using 3D printing techniques. It could be the largest structure created using 3D printing and artificial intelligence. Although this may depend on the definition of "3D printing".
Builders have already learned to save time and money by building houses with the help of large 3D printers that create the necessary layers of concrete. Last year, robotic additive manufacturing of wire and arch was used to 3D print a metal bridge in the Netherlands. However, Tsinghua University's proposal does not use such methods.
The researchers want to complete the 180-meter Yangqu hydroelectric plant currently under construction on the Tibetan section of the Yellow River, using a host of AI-controlled robots, excavators, trucks, bulldozers, asphalt pavers and other machines. Combined with an automated planning system, the researchers call the system a single powerful 3D printer.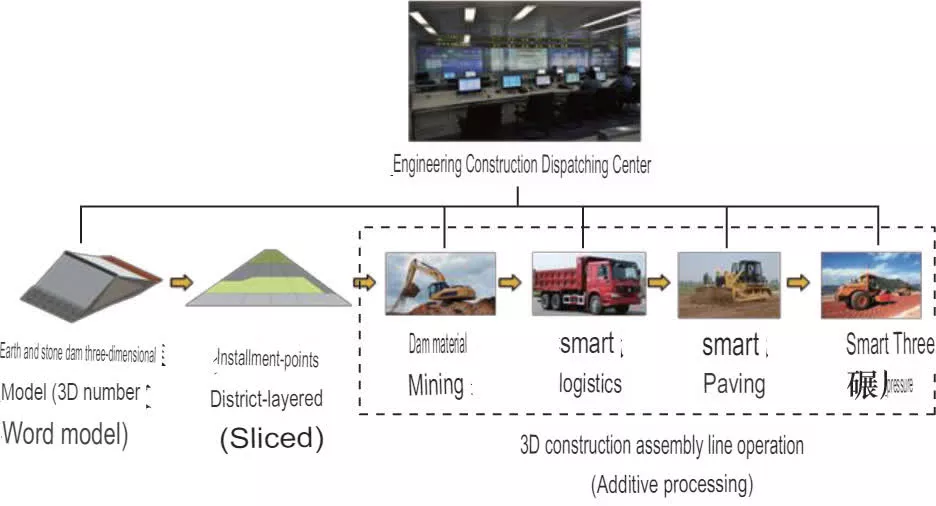 According to the researchers' plan, people will not take direct part in the construction of the dam. The AI ​​will cut the 3D model of the project into layers, and then sequentially assign the construction of each layer to unmanned vehicles. AI will automatically plan the collection of materials, movement routes and placement of objects. It can also analyze vibrations to determine build quality. People will only mine bulk rock.
In addition to the speed and cost advantages of construction, machines have other advantages. They can better withstand hazards such as low oxygen levels, work around the clock, and are not prone to human error. However, this approach has a major drawback – the potential loss of a large number of jobs that are usually used in the construction of such a large-scale facility.
The dam is scheduled to be completed in 2024 and will generate nearly 5 billion kWh of electricity to Henan province.