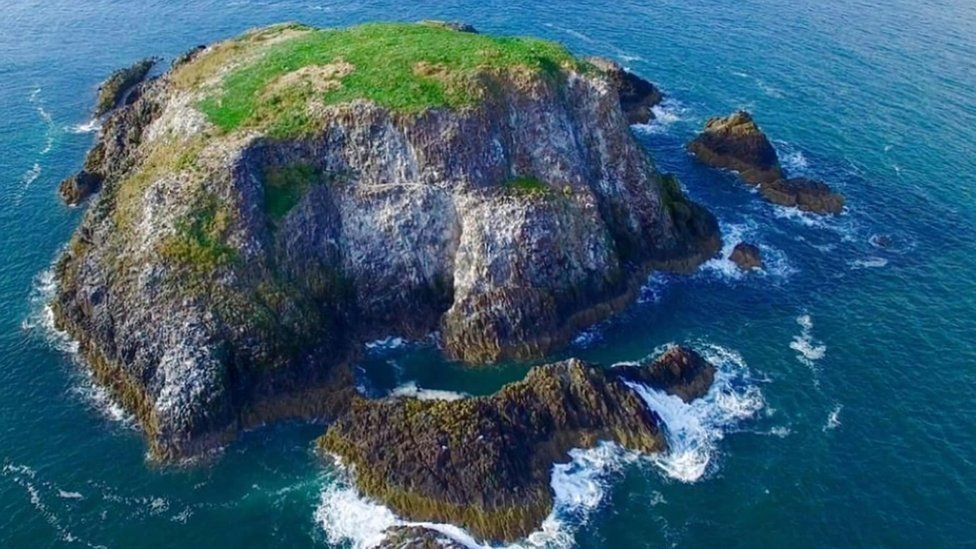 When Robert Louis Stevenson wrote the swashbuckling literary classic Treasure Island, it is said, he drew inspiration from visits he paid as a child to the island of Fidra, one of a string of three rocky outcrops in the Firth of Forth off Scotland's North Berwick coast.
The young Stevenson was unaware of the myths, legends and mysteries reputedly harboured by another island, just over a mile (1.9km) to the east. Known as Lamb, it has attracted scant attention save from kayakers, occasional birdwatchers and wildlife volunteers. But it could yet turn out to be a real treasure island of its own.
At least, that's the possibility dangled by its colourful, charismatic and controversial owner, the world's most famous spoon bender and legendary "psychic" Uri Geller. Now, 13 years after he bought it, Geller, a master of the grand gesture, has decided to elevate Lamb's status from a private Scottish island to that of a country, with a flag, constitution and anthem.
While Scotland is busy debating its own path to possible independence, the emergence of the football pitch-sized "republic of Lamb" means its comparatively giant neighbour has just, in theory, got a little bit smaller.
"Lamb is a place like no other," says Geller, from his home in Old Jaffa, Israel, "and it deserves its own identity. This is a fitting way to do it."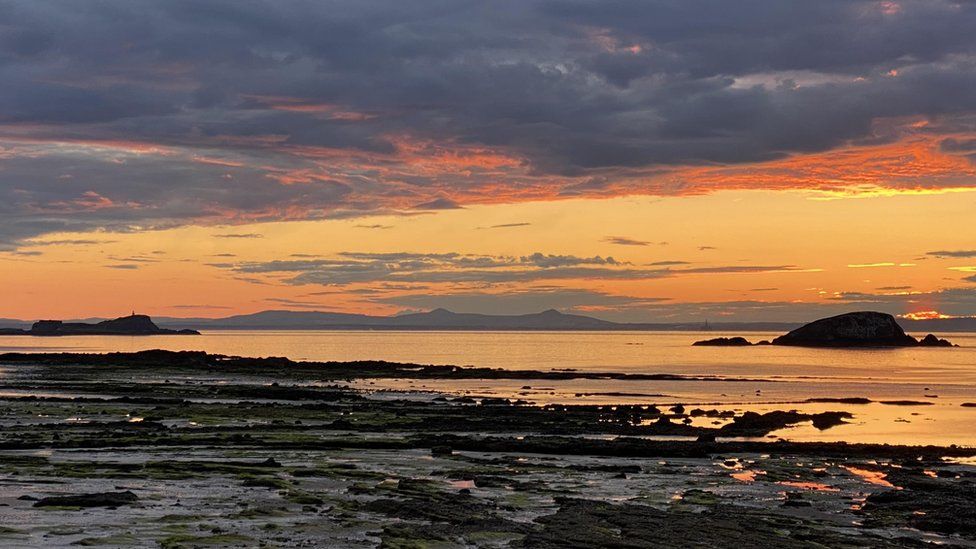 Lamb Island is not the first so-called micronation – there have been dozens declared dating as far back as the 19th Century, some serious, many not. Some have issued their own stamps, currencies and citizenships (the short-lived Kingdom of Lovely, born out of a TV programme and based in a flat in East London, could arguably claim the title of the most citizens with more than 58,000 who registered online).
Geller is also offering citizenship, with all proceeds going to Save a Child's Heart, an Israeli charity which treats children with heart conditions from all over the world.
He says he wants Lamb to be an emblem of peace, the only criteria for membership, "a willingness to exist in harmony with fellow Lamb compatriots". Settlement on the island itself is not allowed, its only inhabitants being puffins, guillemots and an assortment of other seabirds – and until recently a solitary rat.
"I always wanted to own an island, be like James Bond," says Geller, 75, who first learnt about Lamb when he read that it was up for sale in The Times newspaper.
But it was the intriguing – some may say dubious – claim of an amateur historical researcher which captured Geller's imagination and convinced him he had to buy it. For according to the Scottish-born investigator, Jeff Nisbet, Lamb has inexplicable similarities with the pyramids of Giza.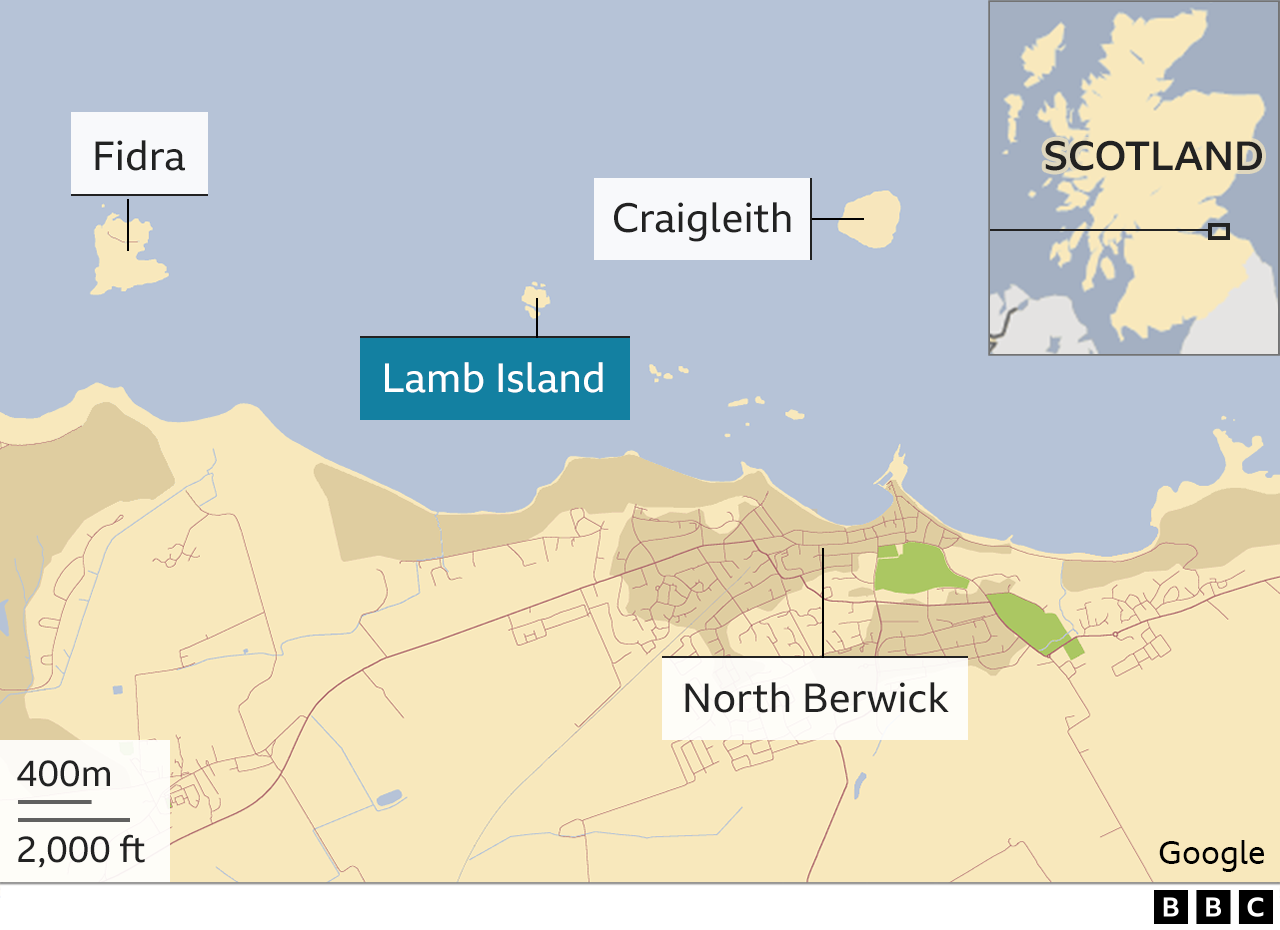 Nisbet pointed to the layout of Lamb and the two islands on either side, which he said mirrors exactly that of the three pyramids. The pyramids' own precise geometric design has long been a source of fascination for mathematicians and Egyptologists.
In fact, Nisbet was not the only person to posit the idea of Scottish links to ancient Egypt. A 15th Century Scottish chronicle, described by the National Library of Scotland as "probably the most important mediaeval account of early Scottish history", says Egypt gave rise to the Scottish nation. It claims that Scotland was actually founded by Princess Scota, the exiled daughter of the pharaoh whose army – in the biblical account – drowned pursuing Moses and the Israelites across the Red Sea.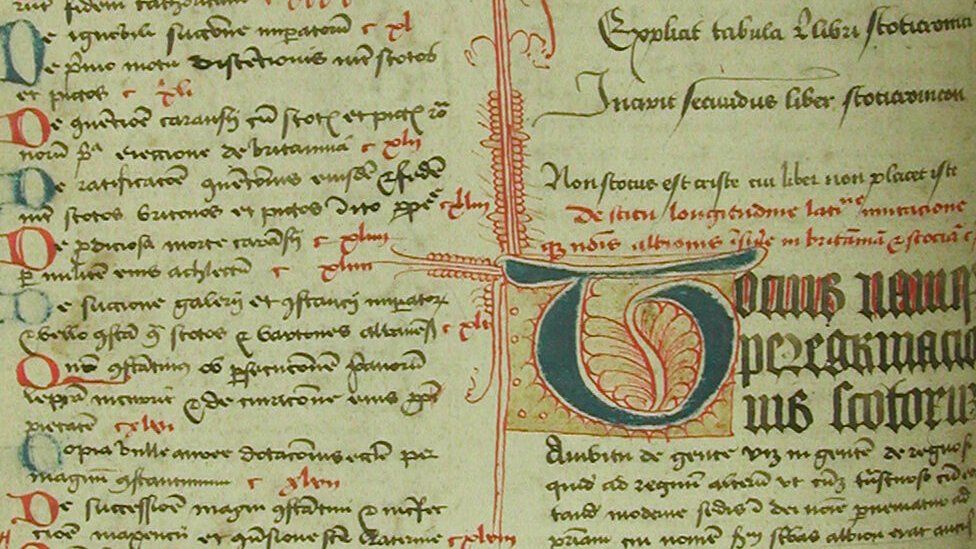 One notable figure who sets great store by the story is Egyptian-born tycoon Mohamed Al Fayed, a UK resident since the mid-1960s. Mr Al Fayed is an ardent supporter of Scottish independence and has offered to be the first president of a sovereign Scotland. The former owner of luxury Knightsbridge department store Harrods kept a copy of the Scotichronicon in his office there and eagerly told Geller all about it when the pair met around 2010. Mr Al Fayed later sent him another copy as a gift.
Geller says that, to the best of his recollection, Mr Al Fayed told him the story goes that Scota anchored her boat off Lamb and buried treasure there. While there is no documentary evidence of this, Geller, who reportedly made a fortune from prospecting for oil and mining corporations by using the ancient practice of dowsing, says he will employ the same method to search for the treasure.
The island is part of a Special Protection Area, meaning digs are out the question (although a team of battlefield archaeologists has volunteered to explore it).
Treasure is not the only thing the island might contain. Geller, a self-described mystifier, believes the bones of victims of the infamous North Berwick witchcraft trials in the 1590s may have ended up there too, transported from the mainland by superstitious authorities. However, experts say all known evidence points to the burial of the remains close to where the victims were burnt at the stake.
One of Geller's favourite objects in his Jaffa museum is an antique set of six green, silver and gold tinted thin glass spheres known as witch balls. These types of objects were hung in homes in the British Isles in the 17th Century to ward off evil spirits.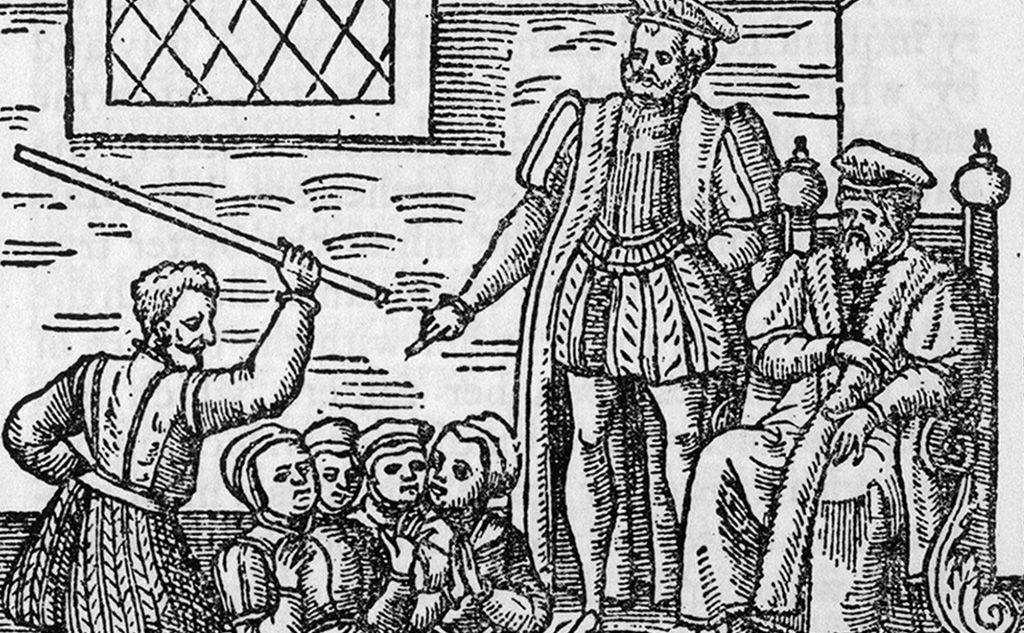 The idea of turning Lamb into a micronation occurred to Geller after he explored the possibility of buying the barony title which came with territory which had historically included the island. However, Lamb was severed from the barony when it was sold to Geller by the current Baron of Dirleton – an Orthodox Jewish Portuguese-Brazilian entrepreneur – to whom the title had been bequeathed by the previous holder.
"I couldn't get the barony so I decided to go one better and create my own little country," says Geller, "but what makes it particularly special is it has all these powerful, meaningful, spiritual connections. It is no ordinary place."
Some of these connections were identified by Nisbet, who asserted that Lamb sits on a confluence of ley lines – supposed paths of energy linking sites of historical significance. One runs straight through Lamb from the Isle of May, a purported burial place of the legendary King Arthur, to the Hill of Tara in Ireland, reputedly an ancient coronation site of monarchs and steeped in mythology.
According to Irish lore, the famous Stone of Destiny, or Stone of Scone, was brought from Jerusalem to Tara in the 6th Century BC by the prophet Jeremiah and the daughter of the last king of Judah. This story was recounted in a speech in the British House of Lords by Lord Brabazon of Tara in 1951. The stone is said to have been used as a pillow by Jacob in the biblical account and later kept in King Solomon's temple.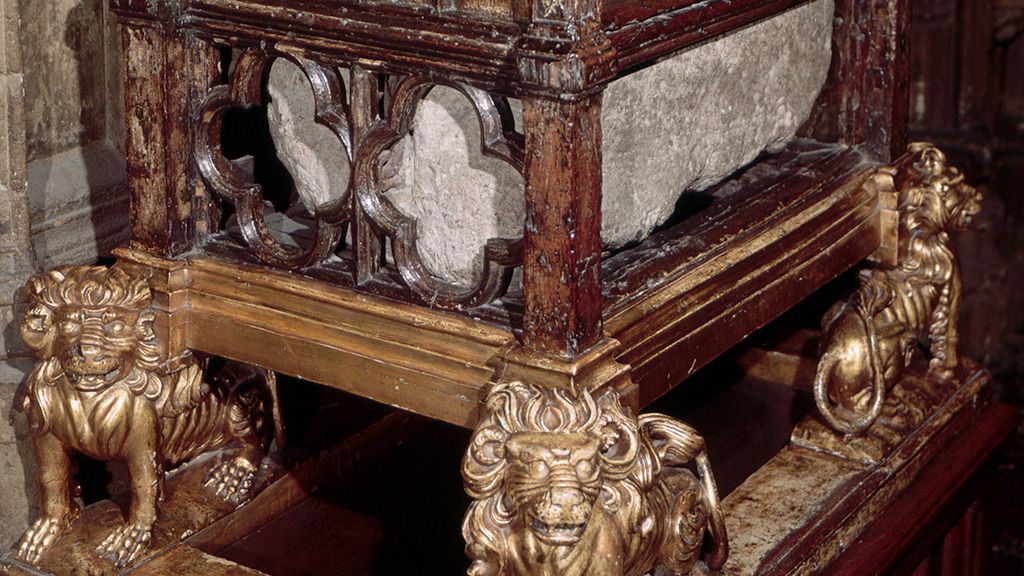 It is claimed that the stone was taken from Ireland to Scone by Scottish invaders, before being stolen and brought to England on the orders of English King Edward I on 8 August 1296. This is the day chosen by Geller "in recognition of Scotland's proud history" to declare Lamb's statehood.
Geller also sees a sign in a curious find made by archaeologists under the Ottoman-era building which now houses his museum in Old Jaffa. They unearthed amongst hundreds of artefacts a Scottish Forth brick manufactured up the coast from Lamb Island after he says he sensed something buried there using his professed dousing abilities. Geller calls the discovery of the brick "synchronicity".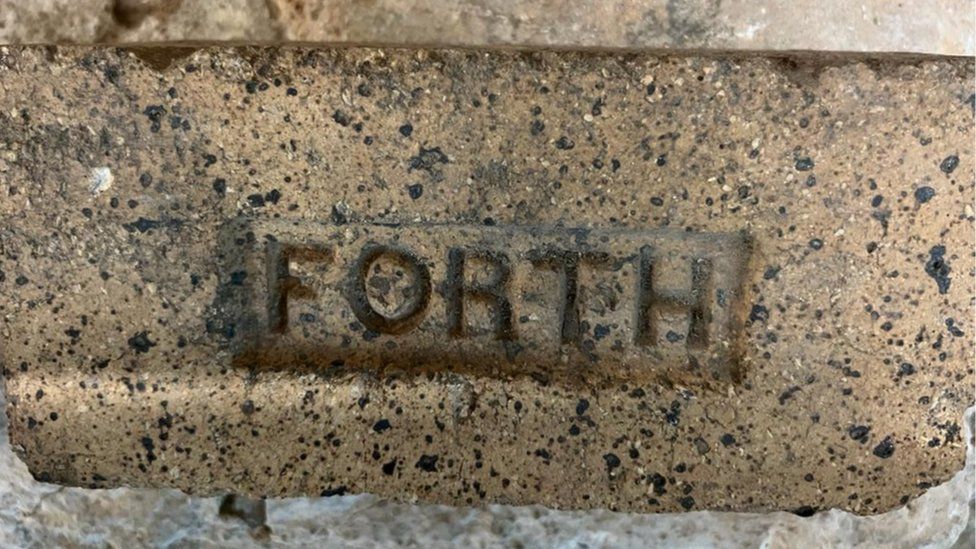 It could be said that synchronicity also played a part when Geller was trying to find an anthem for his semi-independent state (he says it is not a political act and the laws of his land will continue to be those in force before).
Last year Geller's friend Scottish mentalist and mind reader Drew McAdam, who comes from East Lothian, the county that includes Lamb, made the first recording of a piece of music called Our Land. He had new lyrics set to the song which was composed by his great-grandfather, James Russell, in 1909.
"About two days after that, Uri asked if I knew any composers as he was looking for an anthem for his island… and that was just sitting there," says Mr McAdam, who offered it to Geller. "I was happy just to hear the melody after all these years, and I love that it is being used in such a tremendous close-to-home project."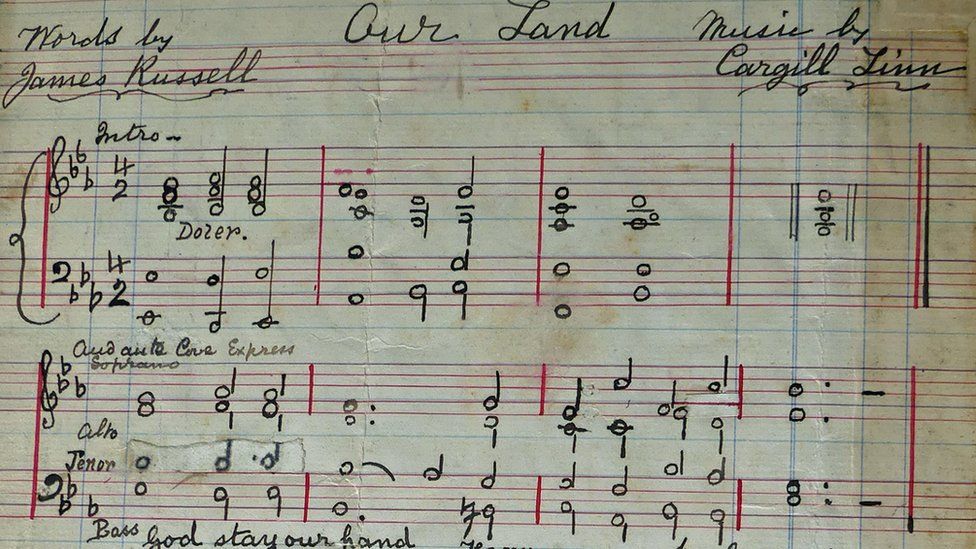 Mr McAdam has since discovered that his great-grandfather, who died in 1928, is buried at Larkhall Cemetery, south-east of Glasgow, and at Geller's suggestion, plans to play the anthem (named My Island) from his iPhone at Russell's grave.
Geller stayed on Lamb for one night in 2010 along with his brother-in-law Shipi Shtrang and Yorkshireman Andy Strangeway (an adventurer with the accolade of having slept on all of Scotland's 162 islands). Geller described his experience on the lump of basalt rock as "hard, freezing and uncomfortable – but well worth all of the aches and pains".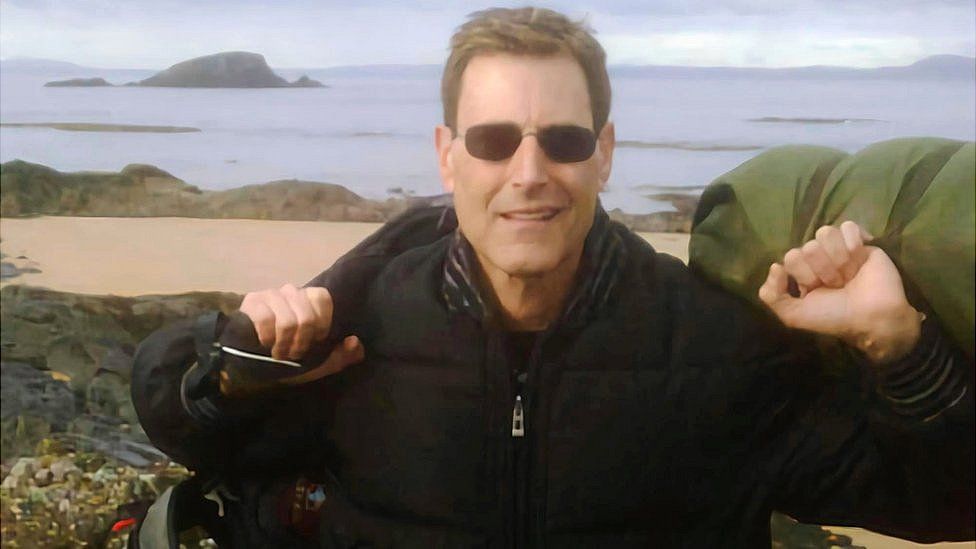 Boats cannot moor at Lamb, earning it the macabre nickname "suicide island", lest anyone who ventures there ends up getting stranded. The trio were picked up the following day, Geller left behind as a marker of his visit a crystal once owned by Einstein.
Geller's is not the only privately owned island in the estuary. Fidra belongs to the RSPB, while Craigleith and Bass Rock have been owned for centuries by the aristocratic Dalrymple family.
"When I take people on trips, it's always the fact that Uri Geller owns Lamb which gets the biggest reaction," says veteran local skipper Dougie Ferguson, who has spent decades criss-crossing the islands and working the waters of the Firth in his boat, the Braveheart.
"I knew all the past owners and had never previously heard of the connection to the Giza pyramids. But these are important wildlife areas, and if it brings people to see, then that can only be good."